---
Dr Carl Parsons – National Program Director
---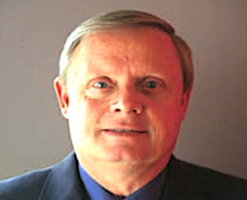 Dr Carl Parsons is an eminent clinician and academic of SHINE and the work of the Andrew Dean Fildes Foundation over the last 20 years.
Dr Carl holds a Bachelor of Science (Speech Pathology & Audiology), a Masters of Science in Education and PhD in Communication Disorders and Psychology. His career has spanned many posts as a professor, clinician and consultant to universities, schools and specialist centres in Australia and the United States. These include the positions at LaTrobe University of Associate Professor in Child Language Disorders, Head of School of Human Communication Sciences, First Associate Dean of Research - Faculty of Health Sciences, Deputy Dean - Faculty of Health Sciences and Head of Department of Podiatry.
He is widely published internationally and has contributed his expertise to innumerable curriculums, projects and policy development projects.
Carl sat on the Victorian State Committee to Review Services for Students with Autism Spectrum Disorders (2007-2008) and served as an International Consultant to Ministry of Education in Turkey (2008-2010). He is also the Patron and a Life Member of the Down Syndrome Association.
Currently he holds Directorship of the Centre for Advanced Assessment & Therapy Services (CAATS), Computer Assisted Therapy Services (CATS), Integrated Services at Port Phillip Specialist School and is an Honorary Fellow at the Assessment Research Centre, Faculty of Education, The University of Melbourne.
He is also an Affiliate (Sessional) Associate Professor at the University of Melbourne, Faculty of Education, Lecturer, RMIT University, School of Life & Physical Sciences, Allied Health Assistants and International Consultant (Malaysia) for the Centre for Intellectual Disability Health, Monash University.
Through being National Program Director for Shine a division of the Andrew Dean Fildes Foundation he has been to build a robust, effective programs informed by many decades of senior experience, the highest level of international research and technology.
Carl's relationship with Andrew and the Foundation represents the heart and soul of the organisation, forged over many years of a shared passion and commitment to Australian children with LLDs. The international best practice programs developed between them are unique in Australia for its accessibility, inclusivity and efficacy.